The 3rd International Conference on Financial Technology and Business Analysis (ICFTBA 2024)
The 3rd International Conference on Financial Technology and Business Analysis (ICFTBA 2024) is a leading conference on digital economy, business, and finance. Research group on economics at University of Murcia is a co-organizer of ICFTBA 2024. ICFTBA 2024 is open to international participants. It provides an excellent opportunity for scholars interested in financial technology to share their findings and achievements, thus promoting communication and cooperation. This conference is supported by faculty members from the University of Leeds, Brunel University London, and Cardiff Business School.
ICFTBA 2024 is dedicated to bringing together researchers and scholars to share findings, exchange insights, and explore ideas in all aspects related to finance, economics, business, and management. It is an opportunity to discuss emerging technologies and implement research projects. This conference can serve as a global platform for enhancing connection and promoting cooperation among its participants.
Publication
Journals
We call for excellent papers and review them according to the requirements of each journal. Qualified submissions will be directly recommended for publication in the following journals or corresponding Special Issues. The journals listed below have been indexed by Science Citation Index (SCI)/Science Citation Index Expanded (SCI-E) and/or Social Science Citation Index (SSCI):
Please refer to the 'Information > Publication' page for specific recommendation rules and guidelines.
Conference Proceedings
Accepted papers of ICFTBA 2023 will be published in Advances in Economics, Management and Political Sciences (AEMPS) (Print ISSN 2754-1169). They will be submitted to Conference Proceedings Citation Index (CPCI), Crossref, CNKI, Portico, Google Scholar and other
databases for indexing. The situation may be affected by factors among databases like processing time, workflow, policy, etc.
Title: Advances in Economics Management and Political Sciences (AEMPS)
Press: EWA Publishing, United Kingdom
ISSN: 2754-1169 2754-1177 (electronic)
Review Process
The submission will first be reviewed for its topic and length, then go through an originality check. The peer-review process will begin soon after the paper is found to be qualified. The paper will be sent to have a double-blind peer review by 3 reviewers. They will judge the paper based on the theme, coverage, innovation, integrity, depth, and language. If the paper is accepted, notification of acceptance and review comments will be sent to the author via email. The actual review time may be different in certain situations.
Call For Papers
Business
Business analysis
Enterprise and company analysis
Data modeling
Requirements planning and management
Innovating
Finance
Business Intelligence
Business Information Systems
Corporate Finance and Governance
Digital financial intermediation
Finance & Investment
E-Commerce
Cloud accounting
E-advertising
Digital Currencies
Digital marketing
Innovation, Growth, and Social Prosperity
Internet of things
Economics
Economic Development
Comparative Economic Systems
Consumer Behavior
Economic Systems
Financial Economics
Household Behavior and Family Economics
Management
Advertising
Business Performance Management
Decision Sciences
Development Planning and Policy
Entrepreneurship
Human Resource
Previous Speakers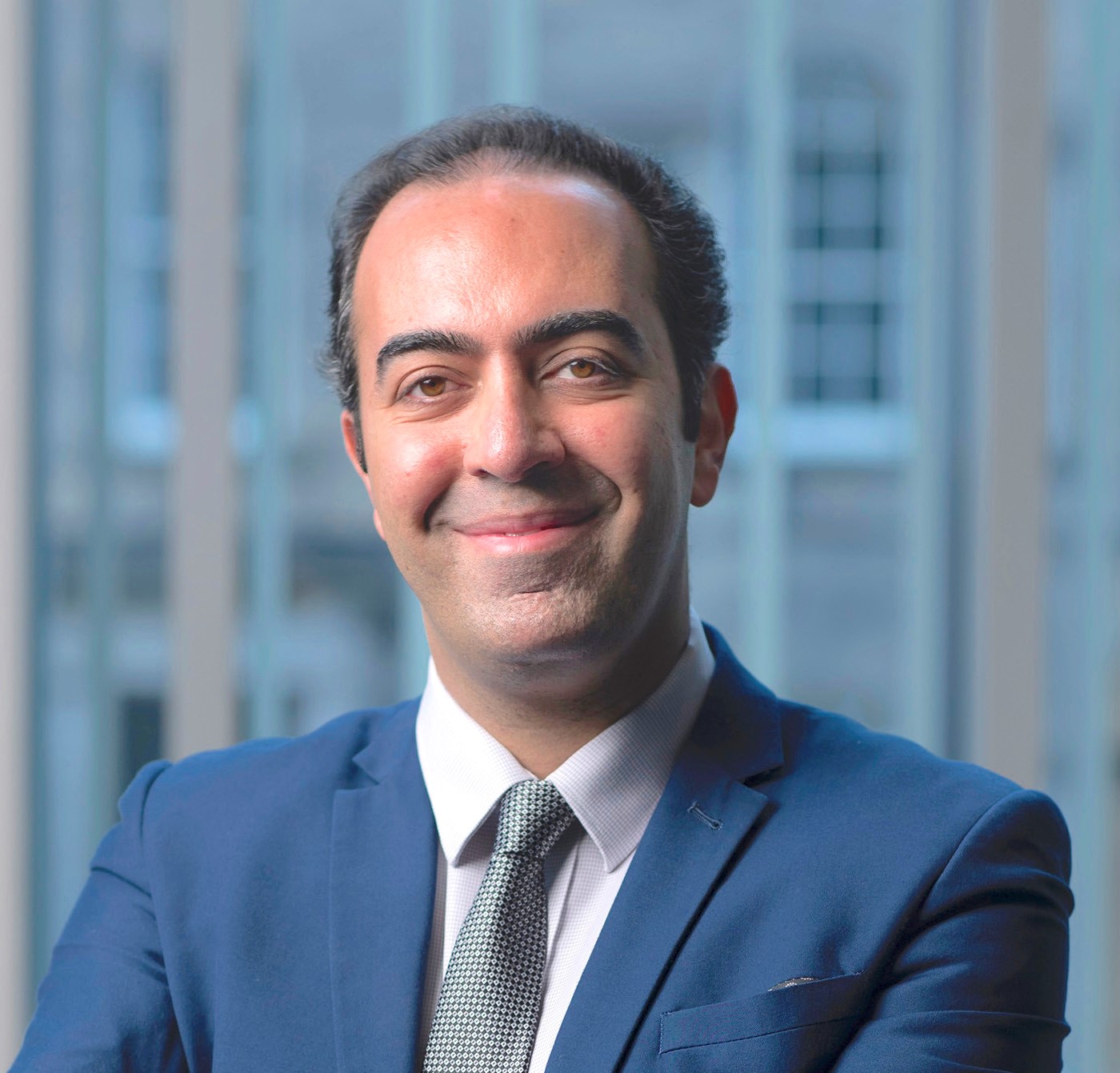 Arman Eshraghi, Ph.D.
Professor of Finance and Chair of Finance and Investment at Cardiff Business School
Arman Eshraghi is a Professor of Finance and Chair of Finance and Investment at Cardiff Business School, UK. His academic research spans finance, accounting and psychology with interests including behavioural finance, financial technology and corporate governance. His work is published in some of the leading journals of the field, cited in the media including the Financial Times, Washington Post, Harvard Business Review, Forbes and Bloomberg, and contributed to handbooks published by Cambridge University, Wiley, Springer and Routledge.
Professor Eshraghi is an Editor of International Review of Economics and Finance, Senior Editor of Finance Research Letters, Shimomura Fellow of the Development Bank of Japan, Fellow of the Centre for the Study of Decision-Making Uncertainty at UCL, Fellow of the Higher Education Academy, Director of the Cardiff Fintech Research Group, and an Advisory Board Member of Fintech Wales. He has advised a number of UK fintech and investment firms in recent years.
Title of Speech: Examining the Role of Culture in Finance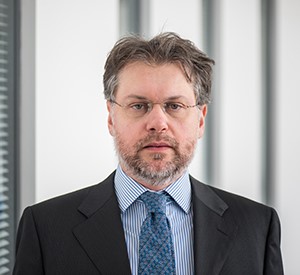 Giovanni Calice, Ph.D.
Senior Lecturer in Finance in the School of Business and Economics at Loughborough University
Giovanni Calice is a Senior Lecturer (Associate Professor) in Finance in the School of Business and Economics at Loughborough University. He has previously taught (as tenured faculty member) at the University of Birmingham and at the University of Southampton. He obtained a PhD in Economics from the University of Bath.
He has spent time as a visiting scholar at a number of public institutions and central banks, such as the Federal Reserve Bank of Atlanta, the European Central Bank, the European Commission, the Banque de France and the Bank of Finland. He is a regular speaker at numerous university and practitioner seminars and international conferences and has been invited by macroprudential and regulatory authorities to present his research.
Giovanni's research spans several areas, including financial markets and institutions, financial innovation, asset pricing and financial stability. He has written extensively on systemic risk and is a leading expert on credit derivatives markets. His work has been published in world's leading academic journals in finance and economics.
Title of Speech: Sovereign-Momentum Currency Return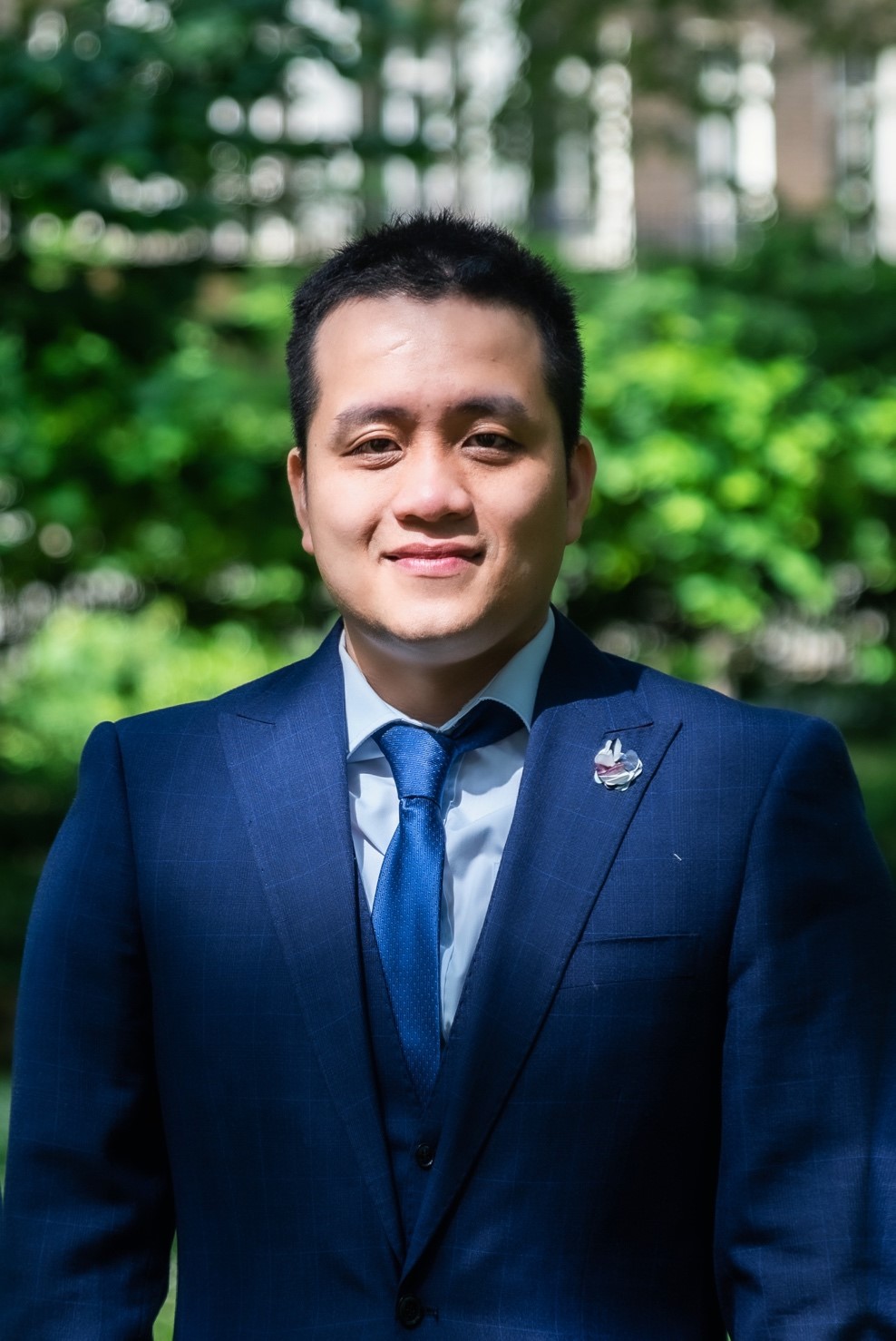 Canh Thien Dang, Ph.D.
Assistant Professor in Economics, King's College London
Dr. Dang is a Lecturer in Economics (Assistant Professor) at the Department of Economics, King's Business School, King's College London. He is also an academic supervisor at the Institute of Finance and Technology, University College of London, and a chief examiner for the University of London International Programme (Econometrics). Before joining King's, he lectured and conducted research at the London School of Economics as an LSE Fellow in Economics, and at the University of Warwick as a postdoctoral fellow (in Economics). He completed his PhD in Economics at the University of Nottingham in 2018. He uses both theory and data to answer questions at the intersection of economics and public policies. His research interests include Development Economics, Public Economics, and Applied Econometrics. His current research focuses on the economics of nonprofit organisations, financial data, public good provision (housing, security, preferential tax treatment, and public procurement), and innovation. Recently, he has published at the Journal of Economic Behavior and Organization, and the Economic Development and Culture Change.
Title of Speech: Why do NGOs diversify: Evidence from Uganda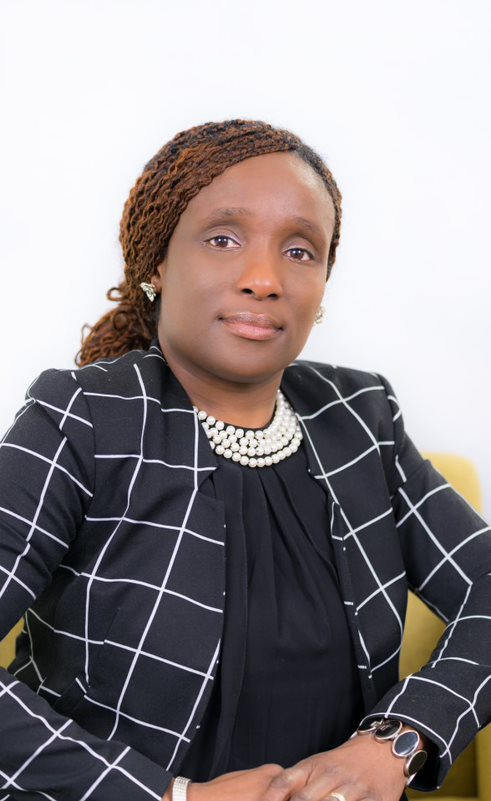 Chinny Nzekwe-Excel, Ph.D.
Senior Lecturer in Management Development Initiatives and Repositioning Strategies
Dr. Chinny Nzekwe-Excel is an Academic Lead, Consultant and Research Expert in the broad areas of Management Development Initiatives & Repositioning Strategies, International Business, Leadership Concepts, Operations Management Research, Teaching & Learning Innovations, and Construction Management. She is also a Statistics Expert,a Senior Fellow of the Advance Higher Education, UK,a Certified Management & Business Educator, and a Leadership and Management Professional.
Chinny is the Academic Director of the International Masters of Business Administration, and the Program Director of the International Masters of Business Administration with Professional Practice at the University of Wolverhampton, UK. She has strategic involvements with wider & global higher education platforms and has published over 50 research outputs in leading academic journals & conference / scholarly networks.
Chinny's research outputs have continued to gain wide attention and international recognitions including the Highly Commended Emeralds Literati Networks award. She serves as an editor and a reviewer in several peer-reviewed journals including the Built Environment, Project & Asset Management; Innovations in Education and Teaching Journal; International Journal of Learning; Research & Development, Science Publishing Group.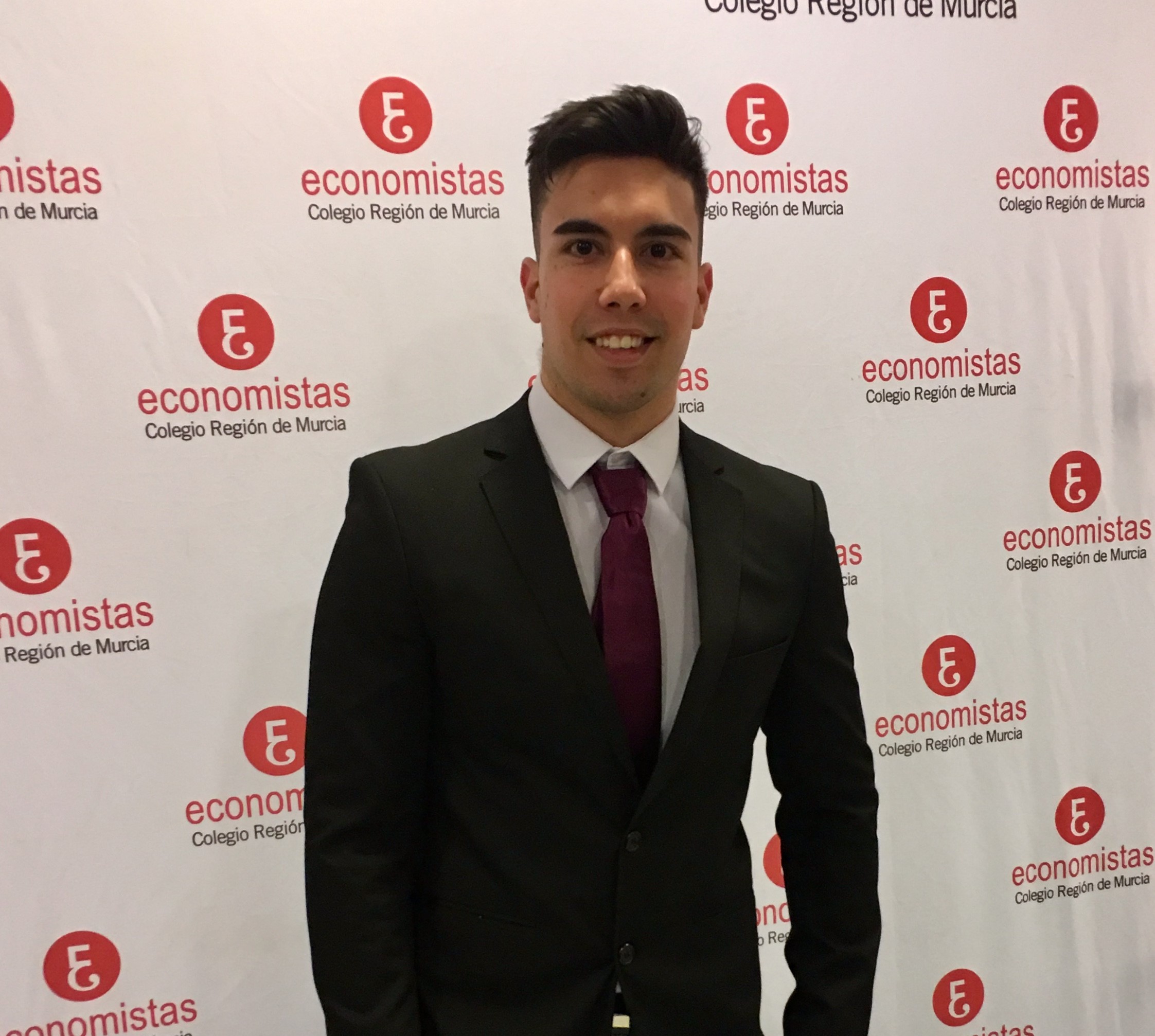 Javier Cifuentes-Faura, Ph.D.
Researcher in the Department of Financial Economics and Accounting, University of Murcia
Javier Cifuentes-Faura works in the Department of Financial Economics and Accounting at the University of Murcia (Spain). He graduated in Business Administration and Management from the University of Murcia with the Extraordinary End of Degree Award and the best grade of the promotion. He has completed postgraduate studies such as the Master in Business Administration MBA and the Master in Commercial and Marketing Management at the European Business School of Barcelona, both with Cum Laude recognition for academic excellence. He has been awarded the "Economics and Business 2018" prize by the Official Association of Economists. His lines of research include those related to public administration and economics, business, education, and those related to sustainability and environment. He is a member of the work plan of the EDINSOST2 project: Integration of sustainable development objectives in sustainability education in Spanish university degrees. He has published in JCR and Scopus impact journals, such as Educational Review, Social Indicators Research, Evaluation Review or Journal of Policy Modeling. He has participated in several international conferences, being invited to some of them as keynote speaker.
Title of Speech: Analyzing the causality between revenues and expenditures and its relevance for policy makers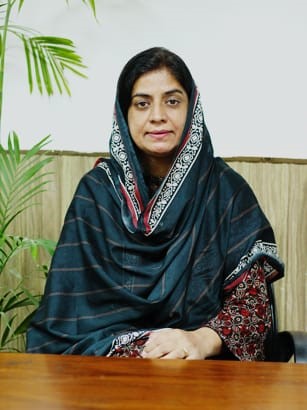 Kausar Abbas, Ph.D.
Adjunct Professor of Islamic Finance and Banking at the Monarch Business School Switzerland
Kausar Abbas holds a PhD in Islamic Banking and Finance from International Islamic University Malaysia. She teaches Islamic Banking and Finance, E-commerce, Risk Management, Corporate Finance, Quantitative Research, and supervises dissertations at the Postgraduate level. Dr. Abbas has experience teaching undergraduate and postgraduate business and management courses since 2015 in Pakistan and Dubai. Dr. Abbas has presented multiple papers related to Islamic Banking and Finance at the national and international level and has organized global forums, seminars, workshops and training sessions on Islamic Banking and Finance for different sectors since 2014. She has more than 18 papers published in refereed academic journals to her credit.
Title of Speech: The Growing Trend in Usage of Digital Financial Services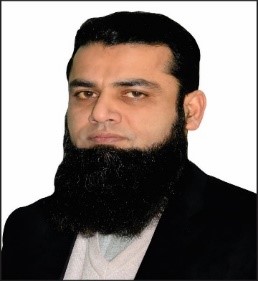 Muhammad Asif, Ph.D.
Associate Professor and Head of Management Sciences Department in City University of Science and Information Technology
Dr M. Asif (PhD Management Sciences) is currently working as Associate Professor and Head of Management Sciences Department in City University of Science and Information Technology, Peshawar, Pakistan. He is well versed in research having quality publication in well reputed research journals.
Along with teaching and administration Dr. Asif is also working as managing editor of 2 research journals and member of reviewer's panel in different research journals. His area of interest is Islamic Banking and Finance.
Title of Speech: Education for Sustainable Development (ESD)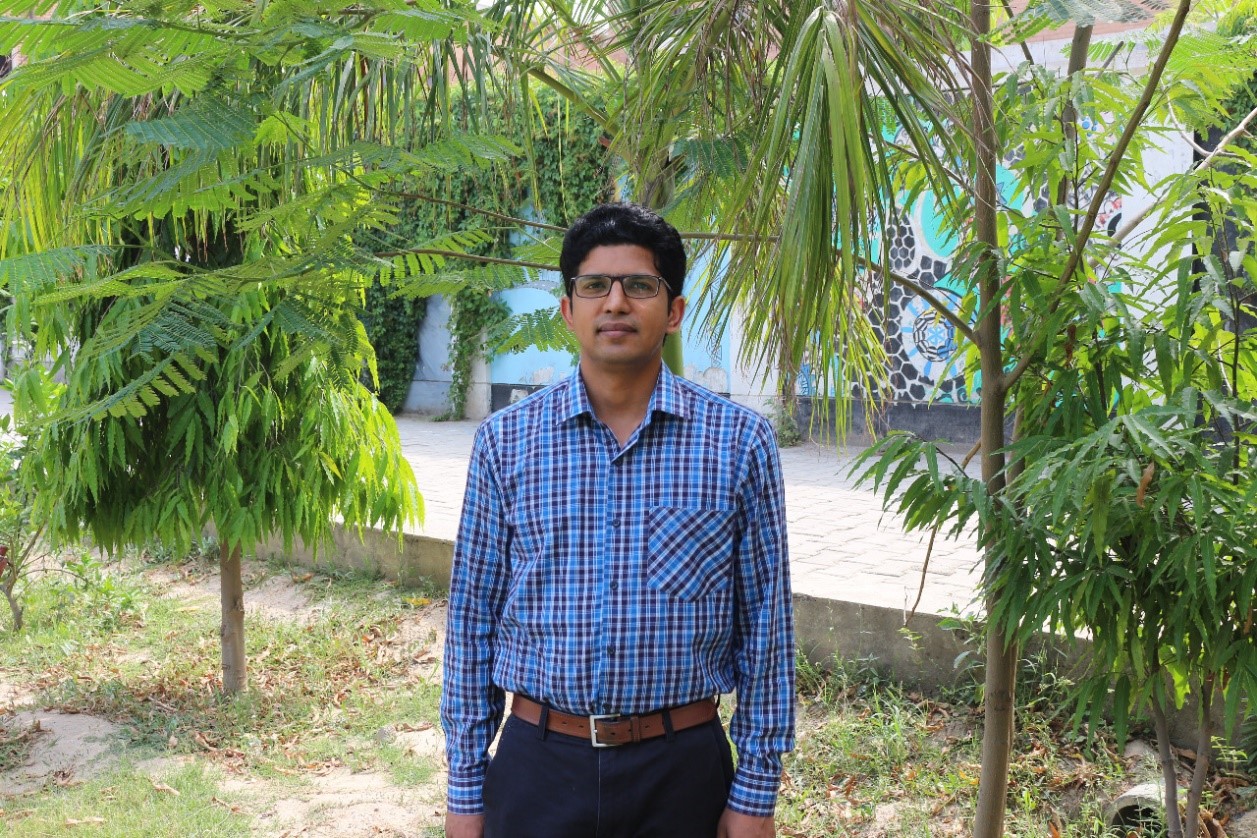 Muhammad Hashim, Ph.D.
Associate Professor in Faisalabad Business School of National Textile University
Dr. Muhammad Hashim is an Associate Professor in Faisalabad Business School of National Textile University. HEC (Higher Education Commission) recognized Hashim for his expertise and contributions in promoting the research culture in Pakistan. Currently, working as a Program Director BS (TMM), Team Leader: Business Analytics and Decision Research Group. He has been Principal Investigator and Co-Principal Investigator in multiple projects granted by HEC (NRPU), NTU and has awarded with excellent paper awards in international conference held in Kanazawa University Japan (2018) and Gazi University, Ankara, Turkey (2023). His mainly interest include Marketing, Operations and supply chain management, sustainability, circular economy and Lean Manufacturing.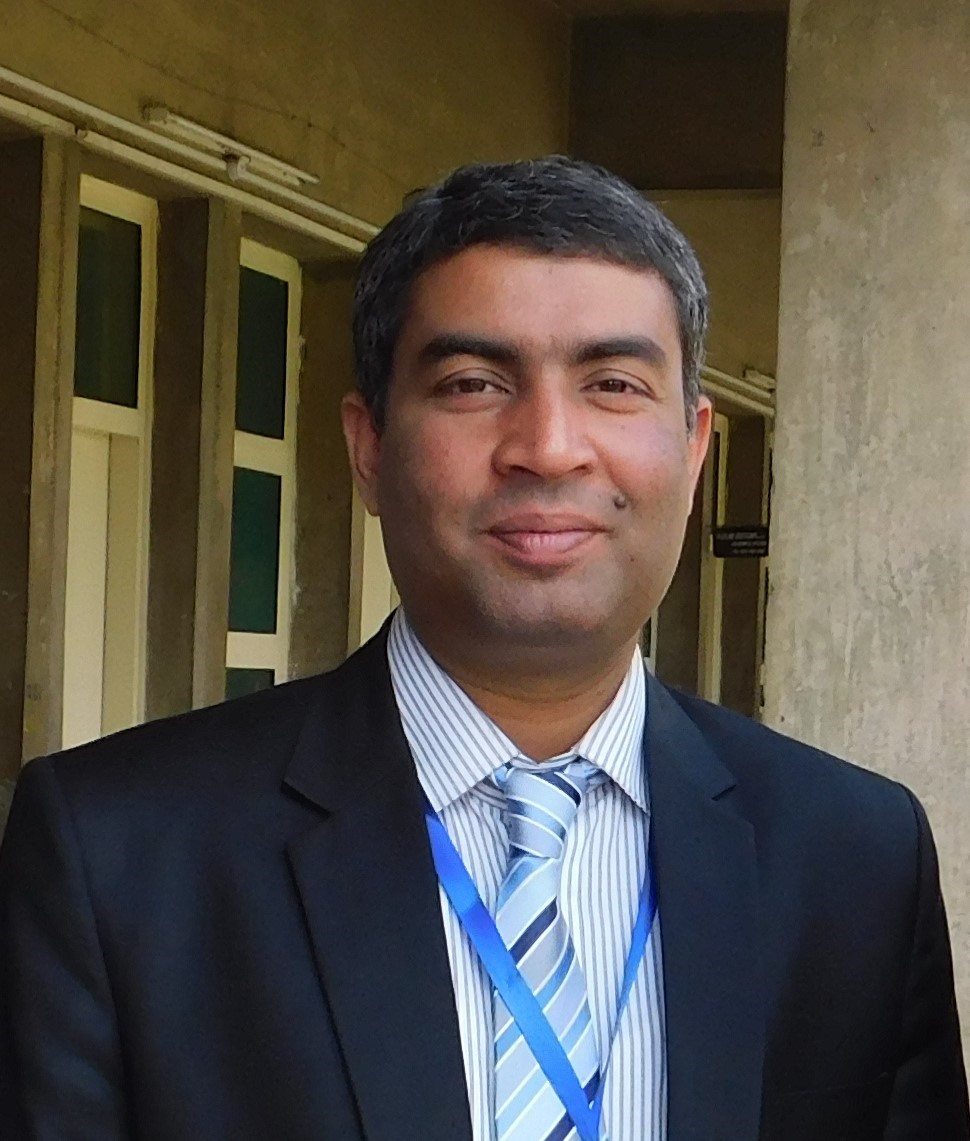 Waseem Ahmad, Ph.D.
Associate Professor, Institute of Business Management Sciences, University of Agriculture, Faisalabad.
Waseem Ahmad is working as Associate Professor, at the Institute of Business Management Sciences, University of Agriculture, Faisalabad. Dr. Ahmad earned Ph.D. from the University of Alberta, Canada in 2013. He has more than 15 years of working experience in teaching and research. His research interests areas are policy development, project management, agribusiness strategy development, and retailing. He has completed several research projects funded by national and international funding agencies. He has published many research papers in internationally abstracted journals and presented his work in more than 75 national and international conferences. Dr. Ahmad also served as In-charge of the Business Incubation Center at the University of Agriculture, Faisalabad. As the head of an incubation center, he has taken various initiatives to improve the capabilities of the students to become a successful entrepreneur.
Title of Speech: Role of professional education on entrepreneurial intention in a developing country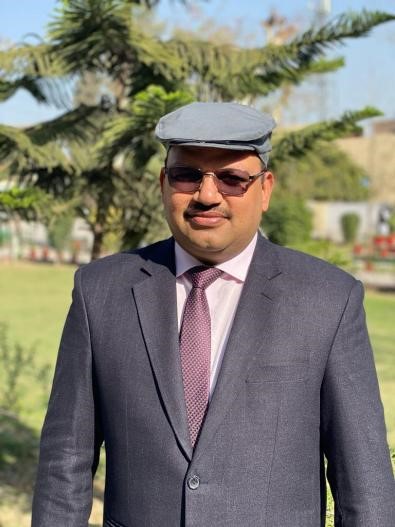 Muhammad Jamil, Ph.D.
Professor of Economics, University of Azad Jammu & Kashmir, Muzaffarabad
Dr. Muhammad Jamil is a Professor of Economics at Ghulam Ishaq Khan Memorial Chair (SBP), Kashmir Institute of Economics, The University of Azad Jammu & Kashmir, Muzaffarabad, Pakistan. Dr. Jamil is also serving as managing editor of Kashmir Economic Review since March 2020. He obtained a BSc from the University of Punjab with the first position in college. He took his MSc in Economics degree with a gold medal (2004) and M.Phil in Economics (2009) from Quaid-i-Azam University (QAU) in Islamabad, Pakistan. Dr. Jamil received his Ph.D. in Economics (2011) from the University of Vienna in Vienna, Austria, under the supervision of the late Professor Erich W. Streissler and Professor Robert M. Kunst. Soon after his Ph.D., he was appointed to the School of Economics at QAU in May 2011 as an Assistant Professor. He was promoted to Associate Professor in 2019 at QAU. He joined his current position in March 2020.
His areas of research and expertise are Financial Economics, Welfare Economics, Econometrics, and Public Economics. He has published his research in reputed journals. Till to date, he has supervised 4 Ph.D. and 56 M.Phil. theses. He acted as the focal person and resource person in many workshops related to the use of software in academic research. He has completed several projects funded by HEC-Pakistan, QAU, and CPEC-Center of Excellence.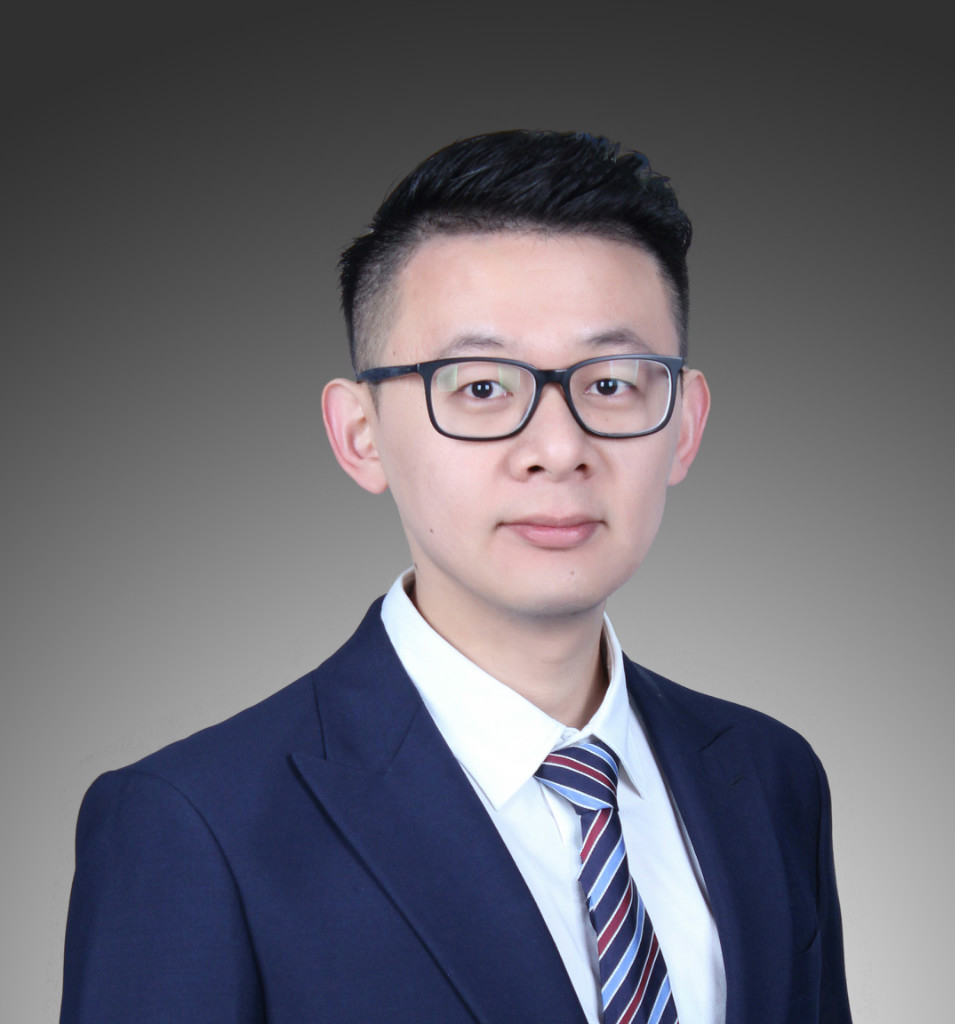 Siyang Tian, Ph.D.
Assistant Professor in the Finance Department at the University of Greenwich
Dr. Siyang Tian is currently a Lecturer (Assistant Professor) in the Finance Department at the University of Greenwich and also a visiting researcher at the Mergers and Acquisitions Research Centre at Bayes Business School (formerly Cass). He earned his Ph.D. in Finance at Bayes Business School. He was previously an Assistant Professor of Financial Management at the Southwestern University of Finance and Economics and a visiting scholar at the University of Washington. In addition, he is a CFA charter holder.
He is interested in topics related to empirical corporate finance, such as mergers and acquisitions, corporate governance, and venture capital/private equity. Particularly, he utilizes multidisciplinary research methods to investigate the new determinants of takeovers and entrepreneurial financing, as well as the real economic consequences of variation in the market for corporate control.
Title of Speech: Labelling in the Financial Markets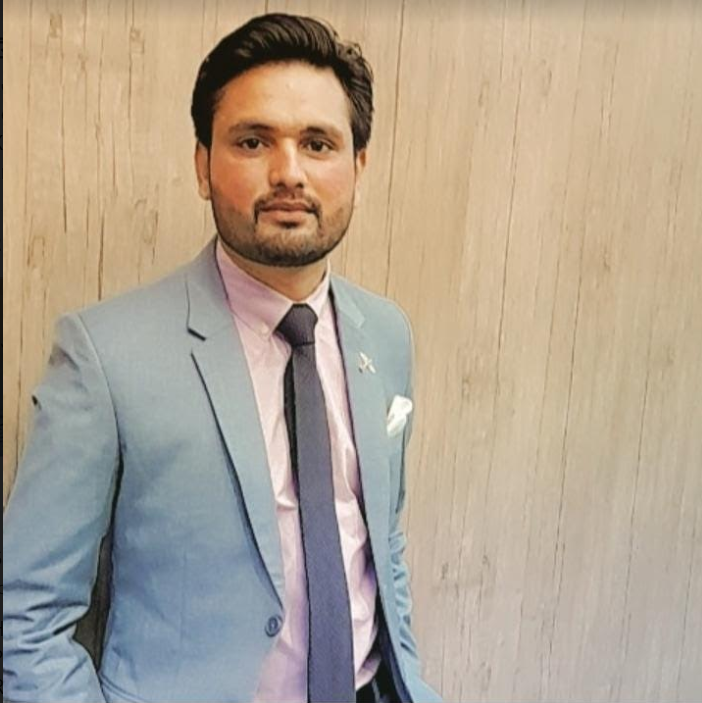 Saeed Muhammad, Ph.D.
Assistant Professor, Xiamen University Malaysia
Dr. Muhammad Saeed Meo is an Assistant Professor at Xiamen University Malaysia. He holds a Ph.D. (Financial Analysis and Policy) from the Othman Yeop Abdullah Graduate School of Business at Universiti Utara Malaysia (AACSB). He has extensive experience with publications and reviews in reputable publishers (including Elsevier, Springer, Taylor & Francis, Sage Publications, Inderscience Publishers, Emerald). He has over 70 research papers to his credit, including (WOS, Scopus Q1, ABS, ABDC (A)). His H-index is 22, and his total citations exceed 1218. He is currently review editor of Cities in the Global South (Frontiers, ESCI), handling editor of Frontiers in Public Health, review editor of Frontiers in Environmental Sciences, guest editor of Sustainability (MDPI), and associate editor of International Journal of Management Research and Emerging Sciences (HEC Y-Category). He delivered numerous public lectures and keynote speeches around the globe.